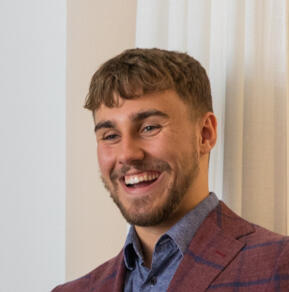 My name is Maximilian Jendrall.
Typically everyone calls me Max.
What do I do
Helping you grow by filling your calendars to the brim at 📈 Halbwarm
Scaling the software agency fulfillment at 🦭 Digital Seals
Who am I
I am a software maker that transitioned to tech leadership and found his way into the fascinating agency world. Currently highly focused on building scalable, data-driven agency systems and processes.
I can help you with
Lead Generation, Podcasting, Content Recycling, Scaling your Agency Processes and making owning your agency fun again.
My core skills
Technical Leadership
Business Process Management
Effective Cold Outreach Communication
Current occupations
Digital Seals -> Lead Tech Ops
Scaling enterprise profit centres via their own digital platform solutions.
Halbwarm B2B Outreach
Booking you qualified B2B decision maker appointments
svmv.berlin -> Certified Swim Coach
wingtsun.berlin -> Certified Self-Defense Coach
Impressum
Maximilian Jendrall
c/o Jendrall Ventures UG
Wildganssteig 70
13503 BerlinTelefon: 030-57712393
Email: [email protected]