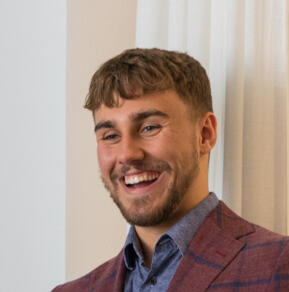 My name is Maximilian Jendrall.
Typically everyone calls me Max.
What do I do
Helping B2B companies with a customer lifetime value of 15k€+ grow by filling their calendars to the brim at 📈 Halbwarm
Who am I
I am a software maker that transitioned to tech leadership and found his way into the fascinating agency world. Currently highly focused on building scalable, data-driven operation systems and processes.
I can help you with
Lead Generation & Scaling your business operations while making owning your agency fun again.
My core skills
Operations Leadership
Business Process Management
Effective Cold Outreach Communication
Current occupations
Halbwarm B2B Outreach -> CEO, Founder (January 2021 - Present)
Booking qualified B2B decision maker appointments for agencies.
svmv.berlin -> Certified Swim Coach (non-profit)
wingtsun.berlin -> Certified Self-Defense Coach (non-profit)
Past occupations
Digital Seals -> Lead Tech Ops (April 2021 - February 2023)
Scaling enterprise profit centres via their own digital platform solutions.
Was responsible for scaling the software agency fulfillment.
UPPACUT -> Co-Founder & CEO (September 2021 - September 2022)
Podcast Production House
dnd -> Co-Founder & CTO (October 2019 - Dezember 2020)
Fullstack Software Development Agency
Code+Design -> Board Member & CTO (January 2019 - September 2019)
Non-profit Digital Education for Teenagers
Freelance Software Developer (August 2014 - 2020)
Fullstack Web Development: Websites, Web-Apps and Design
Impressum
Maximilian Jendrall
c/o Jendrall Ventures UG
Wildganssteig 70
13503 BerlinTelefon: 030-57712393
Email: [email protected]